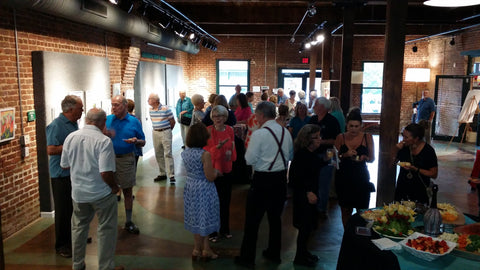 Show Recap: Anderson Arts Center
What an amazing opening last week! So many people came out and I loved meeting everyone. I am so grateful to the talented staff at the Arts Center for making the night wonderful. If you couldn't make it, the art will be on display at the Arts Center through August 30th.
The Arts Center is located at 110 Federal Street, Anderson, SC 29625 and is open Tuesday – Friday 9:30am – 5:30pm.