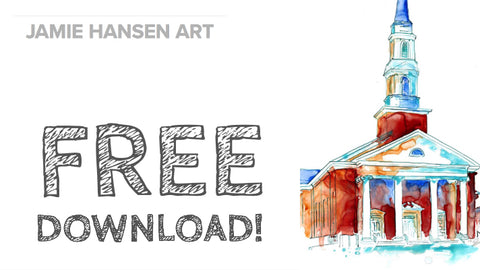 Free Download: Central Presbyterian Church
Central Presbyterian Church has been an anchor for me and my family since we arrived in Anderson last year. I'm celebrating this beautiful building and the inspiring mission inside its walls with this watercolor and ink on yupo paper.
Download this painting for free when you subscribe to my email updates. I usually send 1-2 emails each month about my upcoming events and projects.
Use this art for anything you like: cards, prints, totes, mugs, or gifts. Look for more freebees in future email updates!