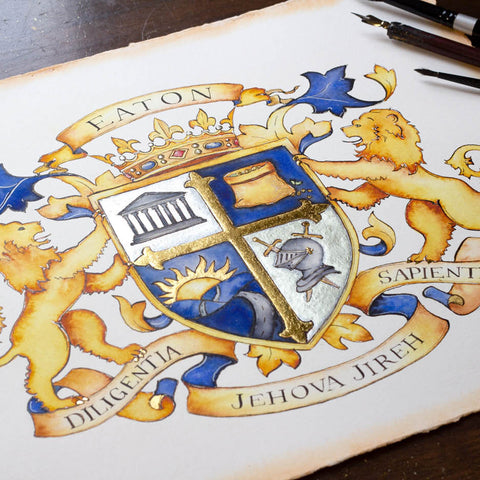 Family Crests
Family Crest and Heraldry Art by Jamie Hansen 
This series of work was created from hundreds of custom family crest artworks that I created for couples and families all over the world. I can't take every project that comes my way, but I'm excited to share my work with you. Create your own crest using my hand drawn crest templates.

Update March 1, 2021: Canva now offers support for curved text. Each of my Canva crest templates now include a curved banner with a customizable text so you can add your last name to the bottom of the art. Happy creating!

Commission inquiries:
Yes, I take commissions. I require a phone call before accepting your project. Plan a call if you would like to chat.