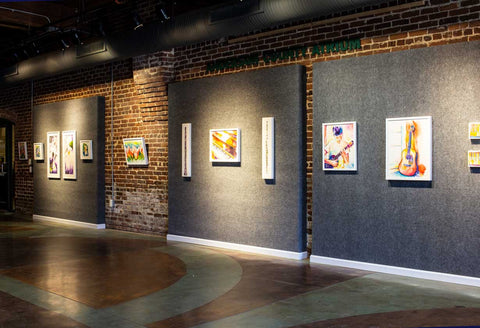 Final Week of my show at the Anderson Arts Center
What is it that you want? Where do you want to go? Create a plan, make a map, dream big, and go there. Set your intentions high. Be kind, be patient, be giving, and be in love. But also be daring, be disciplined, and be driven. I took a chance when I walked in the arts center and asked to show my art there. I was so delighted that my daring resulted in my first art show in Anderson, SC.
What an amazing opportunity it has been to show at the Anderson Arts Center!  Many of the works there will be returning to my studio next week.  A few of the largest pieces have been purchased and will be hanging around Anderson.
There are no maps to follow as I go; I am drawing my own. On my map, there is not an "x-marks-the-spot" - no ultimate destination. There is only a series of amazing discoveries and treasures to find as I journey.  Thank you for following along on my journey!