Trumpet in gold 8" x 8" Print
Regular price

$25.00
Sale price
Share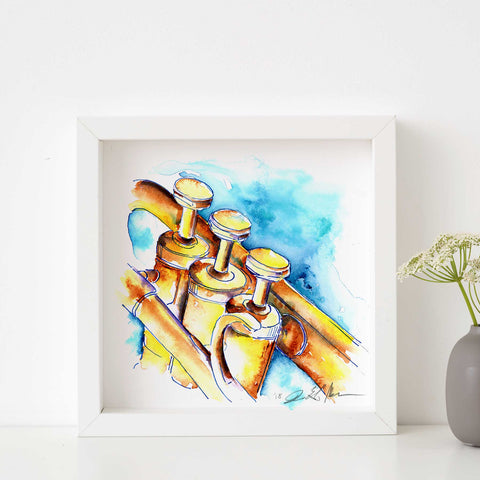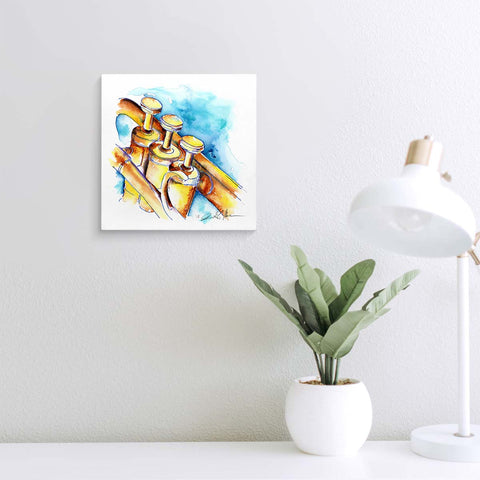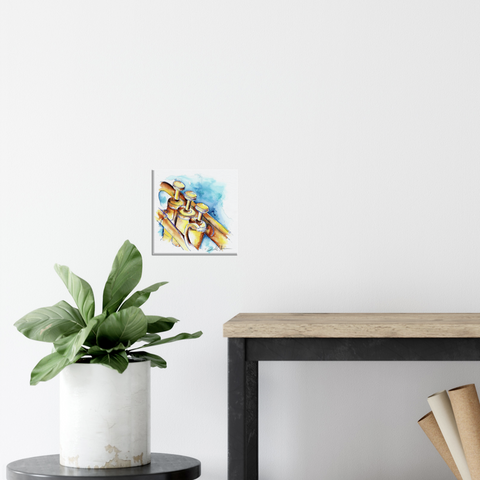 This art would make a great gift for your brass teacher or any trumpet player. This painting would be at home in a music room or studio.
Add a splash of color and a touch of brass flair to your home with this 8" x 8" trumpet painting. The vibrant turquoise and yellow hues and beautifully rendered details of the trumpet make this piece a unique and eye-catching addition to any room.
The trumpet is a brass instrument that has a long and storied history in music. It is played with a hand-held cup-shaped mouthpiece, and is known for its bright, brassy sound and versatility as a solo and ensemble instrument. The trumpet is used in a wide range of musical styles, from classical to jazz and popular music, and is played by millions of people around the world.
Whether you're a musician or simply appreciate the beauty of musical instruments, this painting is a beautiful and artistic way to add a touch of musical inspiration to your home.
This 8" x 8" print would be at home in a music room or studio. These small square pieces would make a colorful gallery wall. Frame is not included.