Bass Headstock Watercolor art | 8" x 8"
Regular price

$25.00
Sale price
Share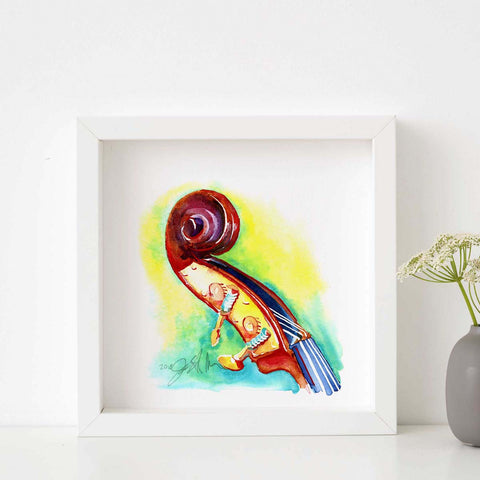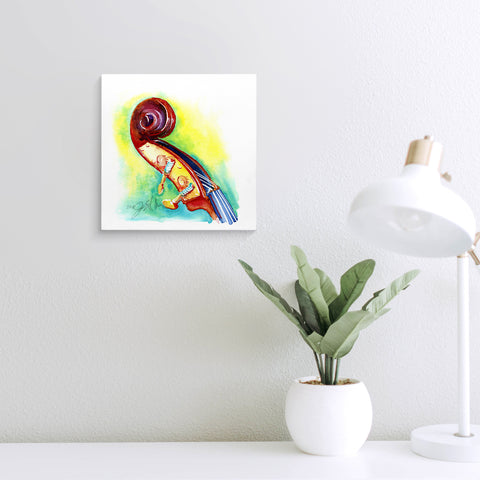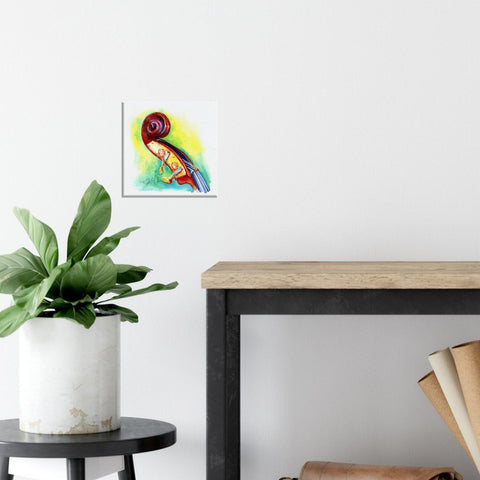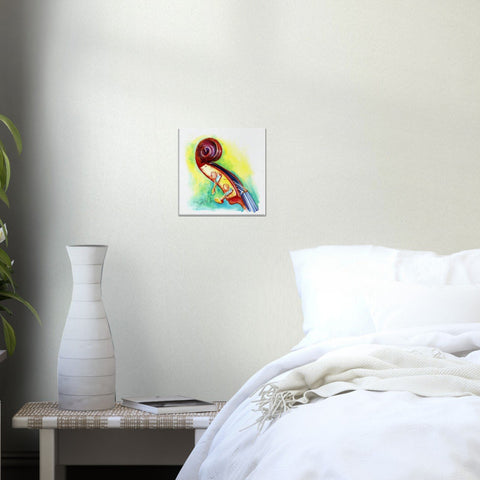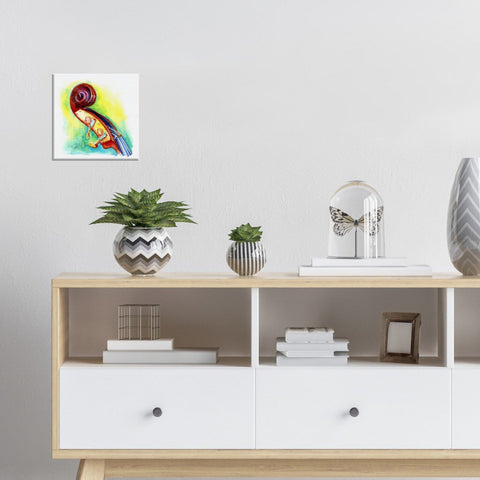 This was painted from an upright bass that I photographed at a music festival. This painting of a bass headstock would be perfect in your orchestra room or as a gift for your strings instructor. My small square artworks of musical instruments would make a colorful gallery wall.
Expedited shipping is not available.
Frame is not included.
Print is 8" x 8" and ships from my studio.
Make a bold artistic statement with this 8" x 8" bass headstock painting. The striking combination of burnt umber and lime green creates a dynamic visual impact, while the beautiful details of the upright bass's headstock showcase the beauty and craftsmanship of this iconic instrument. Whether you're a musician or simply appreciate the beauty of musical instruments, this painting is a unique and eye-catching way to add a touch of musical inspiration to your home. Hang it in your living room, bedroom, or music studio for a pop of color and a dash of artistic flair.