Saxophone in Lavender 8" x "8" Print
Regular price

$25.00
Sale price
Share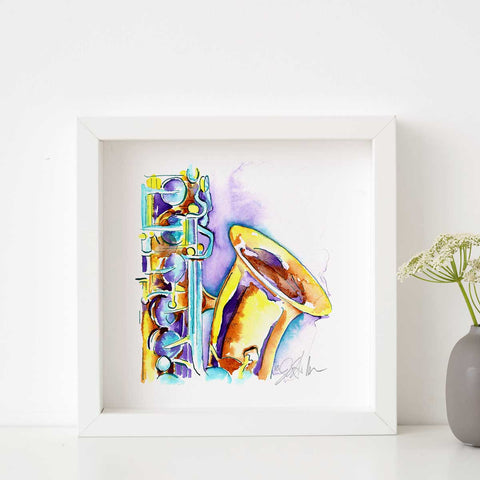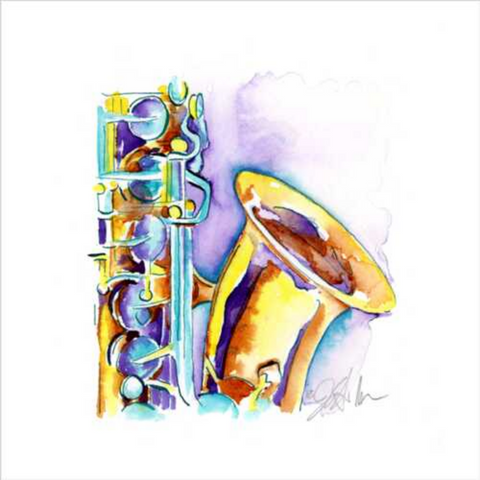 This painting would be at home in a music room or studio. My colorful saxophone art would make a great gift for your saxophone instructor or any jazz lover.
Add a touch of jazz flair and color to your home with this sweet little saxophone painting. The rich lavender and gold hues and beautifully rendered details of the saxophone make this piece a unique and eye-catching addition to any room.
The saxophone is a woodwind instrument that was invented in the 1840s by Adolphe Sax. It has a distinctive, warm and rich sound, and is used in a wide range of musical styles, from classical to jazz and popular music. The saxophone is played with a single reed mouthpiece, and is known for its versatility and ability to play a wide range of pitches and dynamics.
Whether you're a musician or simply appreciate the beauty of musical instruments, this painting is a beautiful and artistic way to add a touch of musical inspiration to your home. Hang it in your living room, bedroom, or music studio for a dash of artistic flair and a splash of color.
This print ships from my sunny studio. A grouping of these small square pieces would make a colorful gallery wall.