The Space Between Us: Two Violins Watercolor Art by Jamie Hansen
Regular price

$50.00
Sale price
Share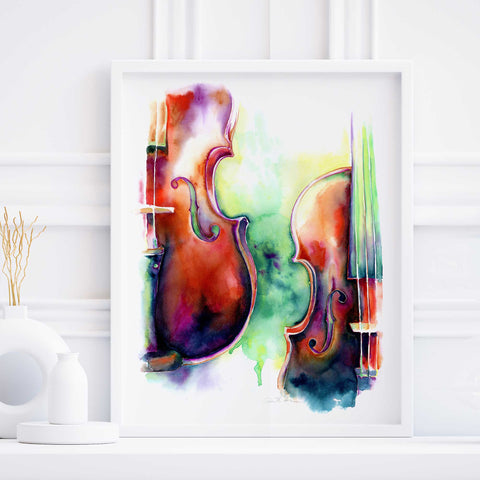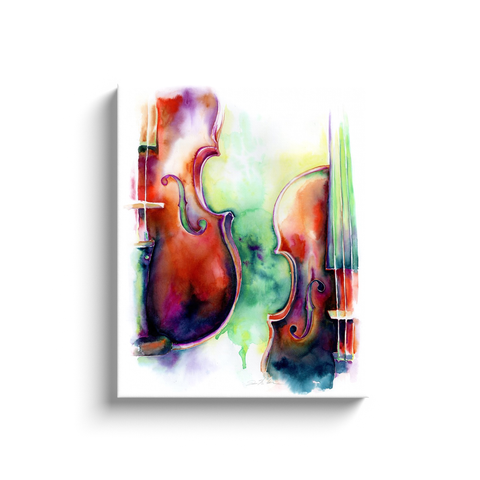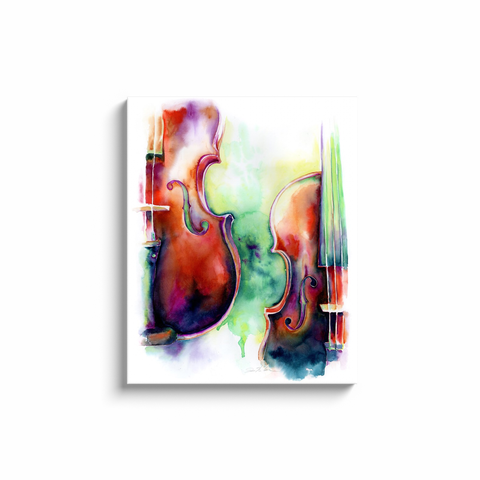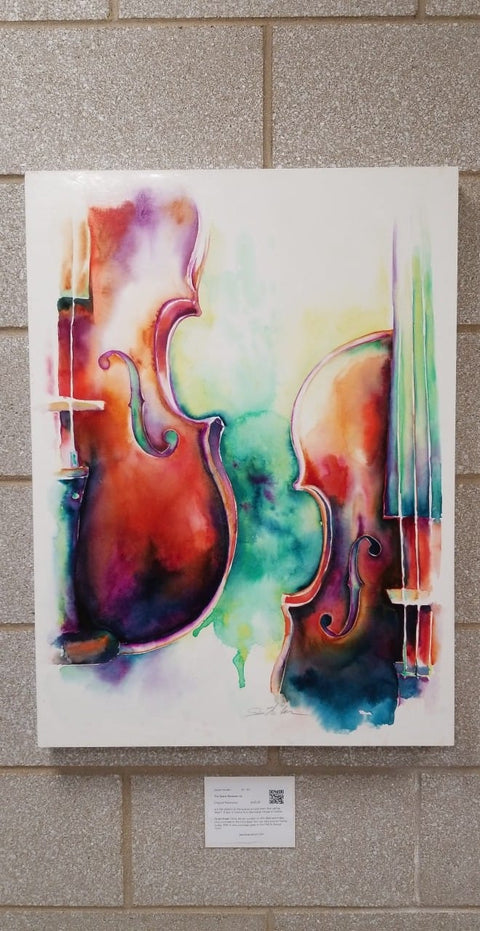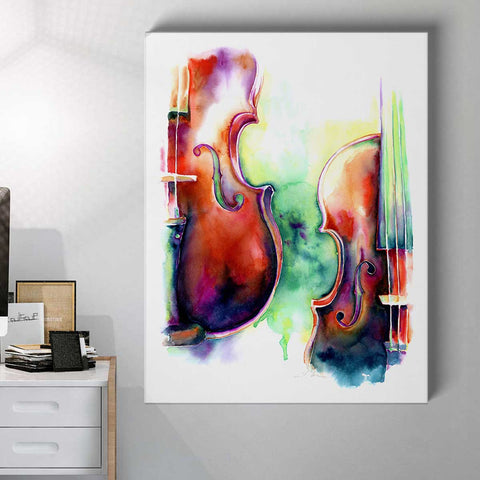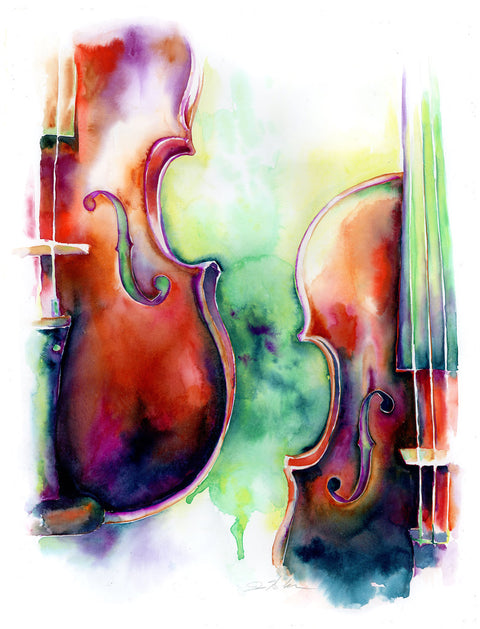 The beautifully rendered details of the violins and the spaces around them make this piece a unique and eye-catching addition to any room.
Painted from a beautiful pair of instruments displayed at Bernhardt House of Violins, this painting explores the interplay between the objects themselves and the spaces around them. Is it the objects, or the spaces around the objects, that define them? This thought-provoking piece has been featured in a variety of shows, including the Anderson Juried Art Show, and is sure to be a conversation starter in any home.
Whether you're a musician or simply appreciate the beauty of musical instruments, this painting is a beautiful and artistic way to add a touch of musical inspiration to your home.
This large scale musical themed art is available as paper prints or gallery wrapped canvas. Original art is 22" x 30" and mounted on a wood panel.