Cello Headstock in Strawberry 8 x 10 watercolor
Regular price

$25.00
Sale price
Share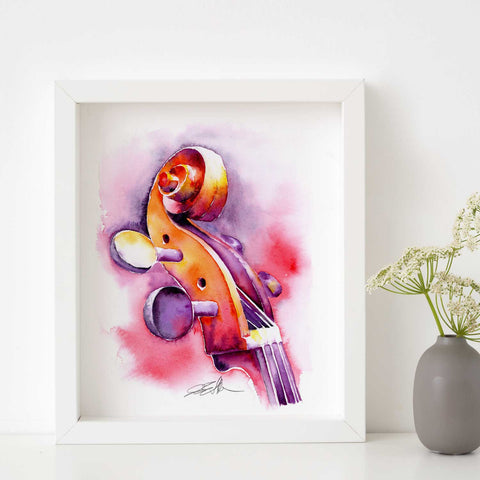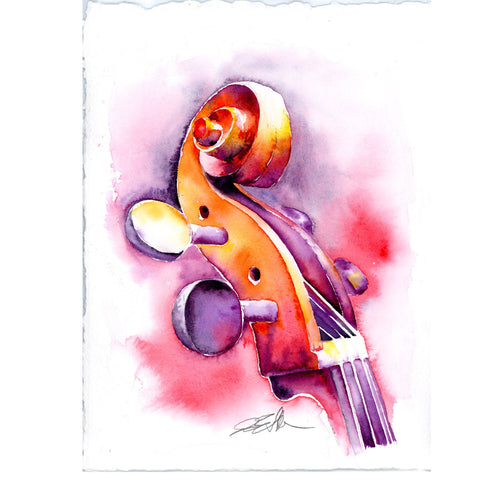 I painted this little quinacridone colored cello headstock in watercolor on rough paper. Add a touch of musical elegance and color to your home with my 8" x 10" print of a brightly colored cello scroll. The rich, vibrant hues and beautifully rendered details of the cello's headstock make this piece a unique and eye-catching addition to any room. Whether you're a musician or simply appreciate the beauty of musical instruments, this painting is a beautiful and artistic way to add a touch of musical inspiration to your home.
8" x 10" print on paper
Fine art print ships from my studio
Frame not included
I recently ordered some beautiful heavily textured watercolor paper. The deckled edges and the rough texture of the paper make this little sketch rustic and ethereal at the same time. This cello headstock watercolor could add color to your practice space.
I have worked in watercolors for over 20 years. My colorful music series celebrates the joy, relationships, and community created through music. I hope that these vibrant music-themed works can be instruments of joy for your home.