Morning Glory 9" x 12" watercolor on paper
Regular price

$25.00
Sale price
Ships after Nov. 4, 2023.
Share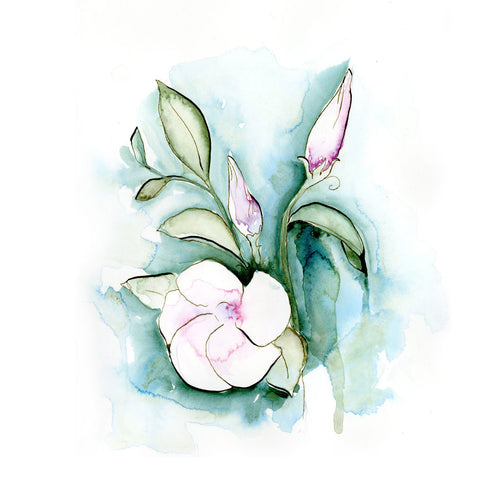 These are flowers I saw on my running route in Anderson. I think it's a Morning Glory - and the pretty pink lily-looking flower lived on a mailbox on Laurens Drive. I enjoyed them for three seasons before we left. Things are finally settling into a little more of a rhythm here and I'm looking for my new favorite flowers and trying to find a new favorite route!

This original watercolor is done on 9" x 12" hot pressed watercolor paper and includes a certificate of authenticity. Requires framing, frame not included.

This original artwork will hang at the Page-Walker Arts & History Center through November 4. Purchase now and ship or pick up after November 4, 2023.