Serenity: 30" x 40" Abstract Watercolor on Panel
Regular price

$650.00
Sale price
Ships after Nov. 4, 2023.
Share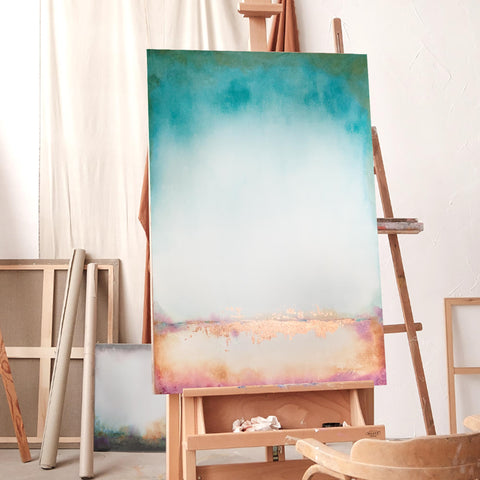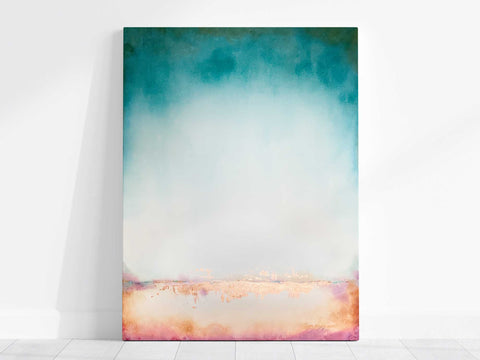 This abstract painting is 30" x 40" watercolor and copper leaf on wood panel finished with varnish and wax.

A watercolor wash in this size is a delicate dance with gravity and a lesson for me in surrendering control. This is a larger version of the painting inspired by Serenity (O Magnum Mysterium), a song by Ola Gjeilo that feels ethereal and hopeful.


Size: 30" x 40"
My Soundscapes are partly born from the spaces I had painted around the musicians from my portraits project. What would I see if I looked in the spaces around them, where their music and their confidence surrounded them like a veil? Their sound and their energy would hang in the air like haze of color around them. The emotion from their music would be like a vapor that colored the space. They are are contemplative, experimental, hopeful, serene, and spontaneous.
Each of my original works includes a signed certificate of authenticity. My mounted watercolors are tactile artworks that can be displayed without a frame. They are sturdy, rigid, and meant to be touched. Read more about the techniques I use to create my mounted watercolors.

This original artwork will hang at the Page-Walker Arts & History Center through November 4. Purchase now and ship or pick up after November 4, 2023.