Two Octaves Piano watercolor - colorful keyboard painting by Jamie Hansen
Regular price

$40.00
Sale price
Share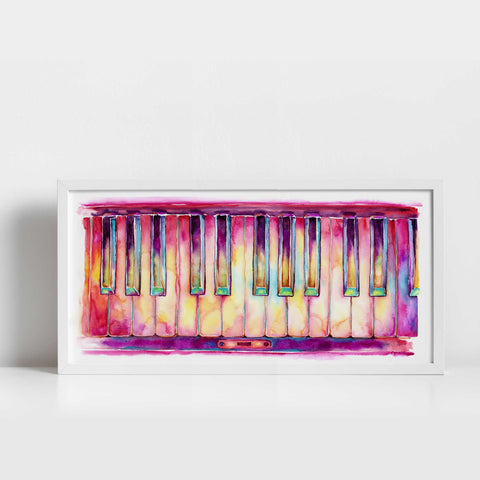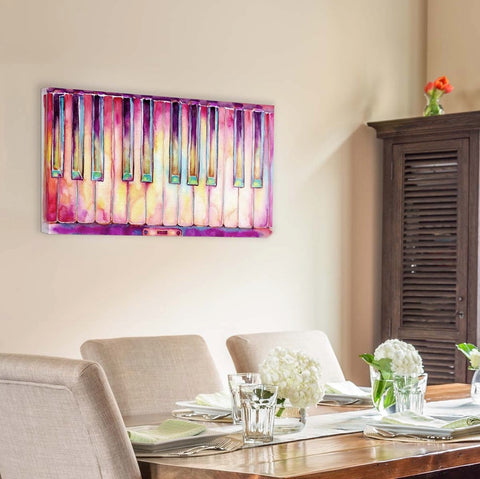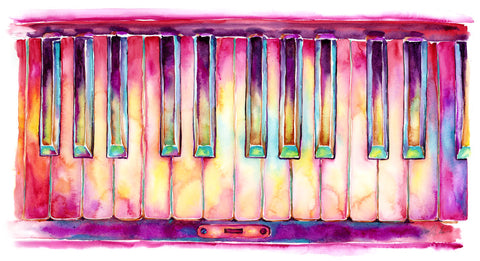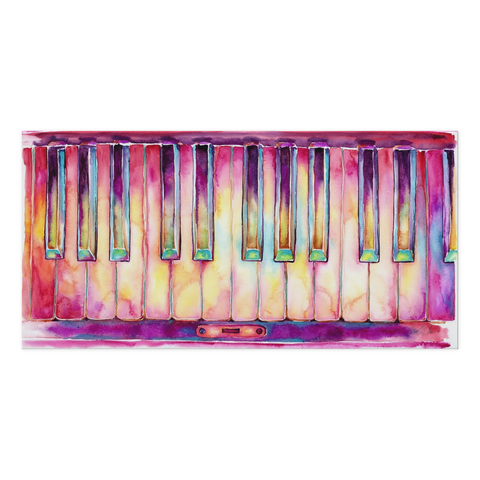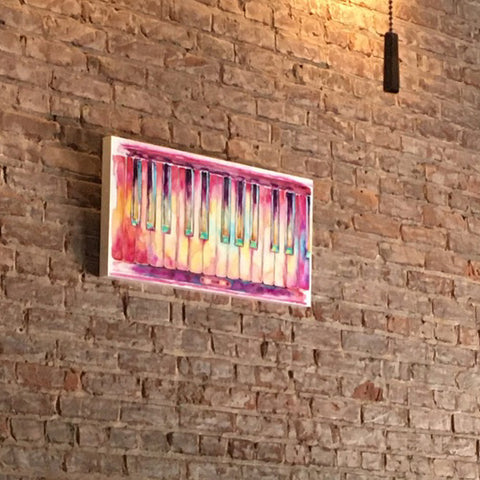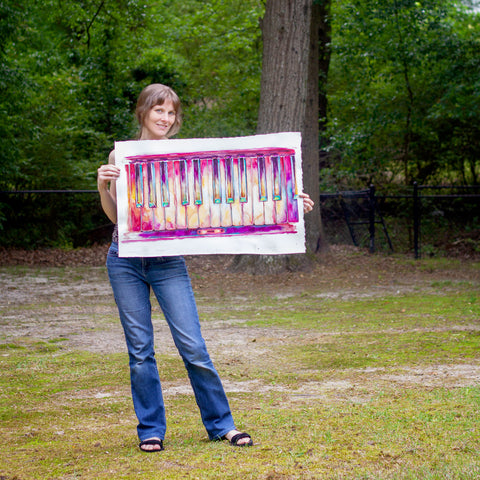 This watercolor of our piano keyboard was painted after my family's 1920's parlor grand piano. A few of the keys are chipped, but it still holds its tuning okay and we play it often.
I will tell you what I know and ask that you teach me the rest. I will come with steady hands and a humble heart and we will talk about anything you would like.
By a print of my piano painting from my family's 1925 parlor grand piano for wall art for your piano room. Prints are made on thick and durable matte paper. Also available on canvas. Original art is 15" x 30" and is mounted and varnished on a wood board. Original is currently at a show and is available after November 4.